The Backstory of Nicki and Ricky, Part 1
Hi everyone!
What do you know – our Baffling Birds campaign has reached its half-way point already! Even more exciting is, thanks to you, we're less than $250 away from unlocking our second stretch goal: a hardcover edition collecting all three of our Nicki and Ricky adventures! (With, perhaps, a few bonuses tucked inside… Help us unlock our Hardcover Goal to find out what'll be included!) 😊
To celebrate our half-way mark, here's PART 1 of a special 'behind-the-scenes' expose revealing a bit about how Rowena and Sarah create these comics together, despite living a continent apart!
Zero to Crowdfunded: The Backstory of Nicki and Ricky, PART 1
Sarah and I put a lot of ourselves into Nicki and Ricky. But how did our collaboration start? Online, at a Kids Comics Unite Masterclass! There, messages led to e-mails. E-mails to Zoom calls. Sarah wanted more practice drawing hands and human anatomy. I wanted more practice writing for the graphic novel format. We both had our own separate projects in the works, but we wanted to experiment. To create something new! Something just for us. A kid-friendly comic: short, but compelling. Fun, but not too off the rails. As we talked, I realized – I might have a candidate. An undeveloped notion that had been languishing in my UNFINISHED STORIES file for…let's call it 'a while.'
A long time ago, by a beach not too far away, a very young me stalked the back trails of Goddard Park, searching for Smurfs, dinosaur tracks, interesting shells, and whatever else I could find. With me trekked two stalwart (and slightly sandy) stuffed companions: a blue bear named Nikki and a raccoon called Raccy. Each wore a vest, hand-scissored from finest felt. And on each vest was glued an initial: N for Nikki; R for Raccy.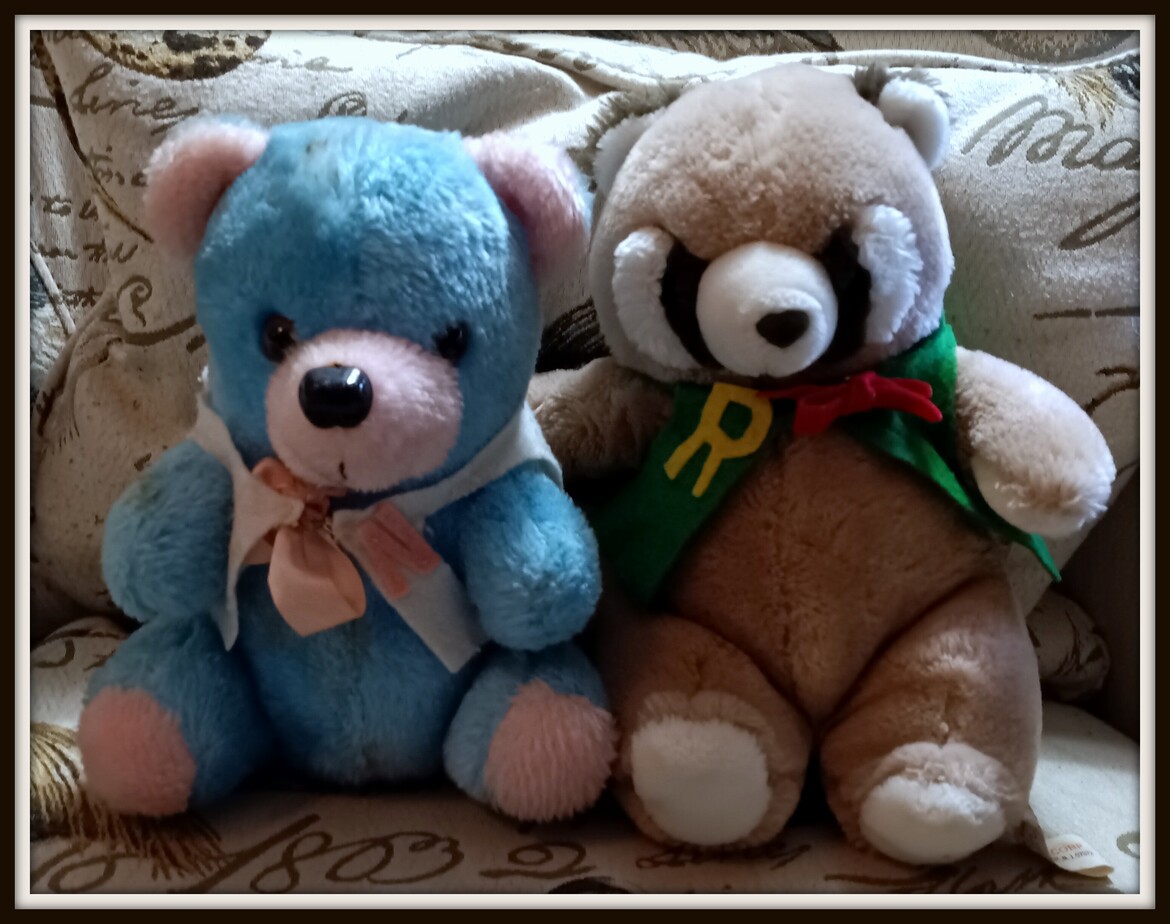 Together, we hiked behind my dad, a biology teacher and naturalist, checking my plastic Smurf House decoy for signs of smurfy activity and listening as Dad identified each tree and wildflower along the trail.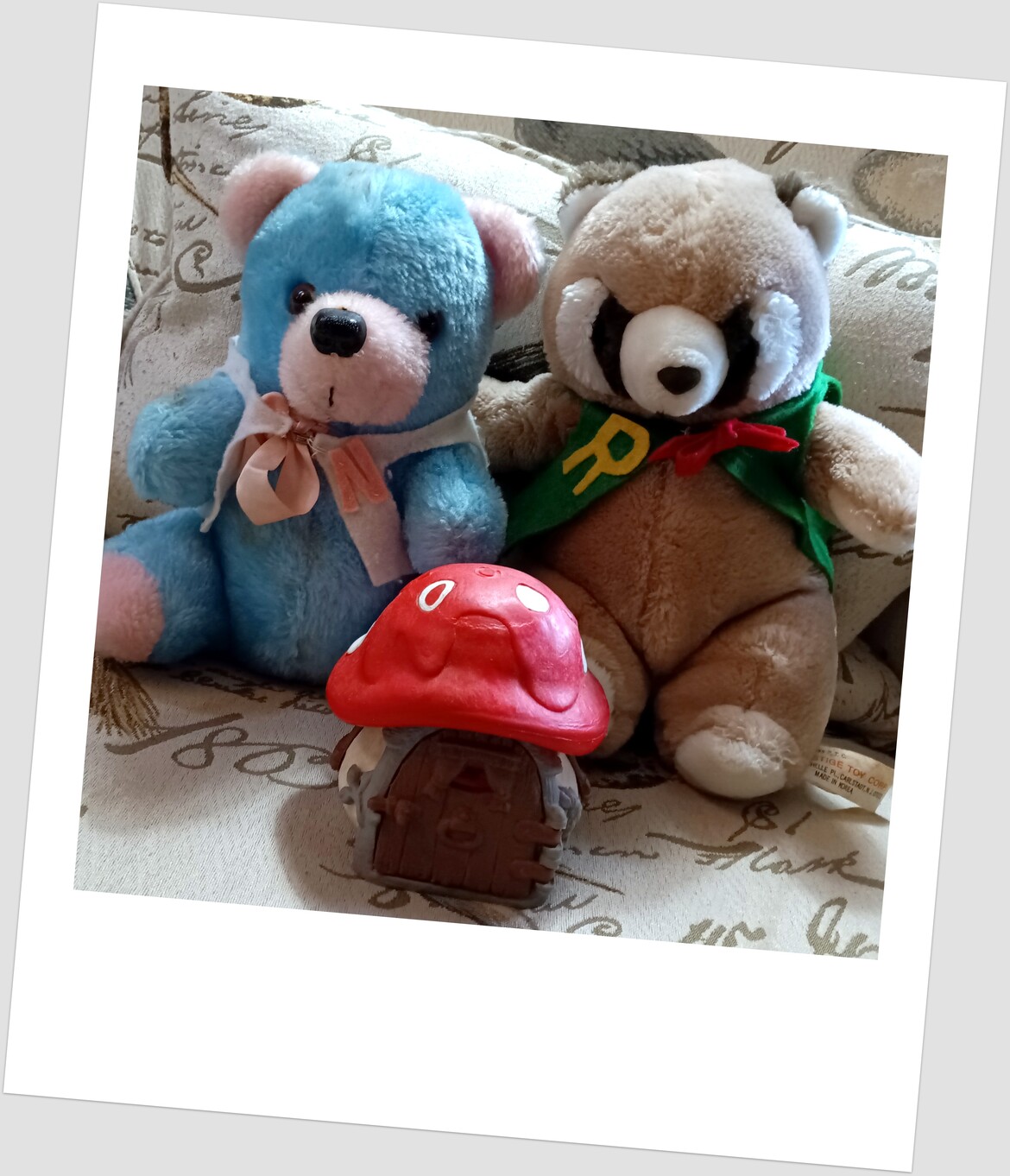 Some years later, after Nikki, Raccy, and the Smurf House had been cleaned and placed, with honor, on my Shelf of Special Things, I sat at my computer to write of our adventures. But the story didn't get anywhere. The time was not yet right. Something was missing.
Sarah.
Across the internet, I showed her Nikki and Raccy, still resplendent in slightly-smudged felt. I shared my woefully undeveloped story. And Sarah suggested: "We should make them kids."
On went the light bulb. Inspiration sparked! In less than three hours, I'd drafted a script – a Nicki and Ricky adventure drawn from one of the strangest beach-side discoveries my dad and I ever made. The Mystery of the Shell Tree!
Want to know more? Tune in next time for PART 2, and thanks for reading!
Before You Go…
This week we're holding a very special raffle for subscribers who contribute $45 or more to our Baffling Birds campaign. TWO WINNERS will receive our TOP TIER PERK, valued at $95: making your kid's Summer Science Investigators' Society Worksheets into a real, bound comic book! What better present for a kid (or parent, or grandparent!) than their own science comic, written, illustrated, and starring them! If you win, there's no deadline. Send us your finished pages when they're ready, and we'll turn them into a REAL BOOK!
If you've been waiting to contribute, now's the time to push that button. If you've already made your pledge, share our campaign with friends and family! There's only a couple weeks left to help us upgrade Nicki and Ricky from paperback-only to a hardcover option sturdy enough for public library circulation. Thanks so much! 😊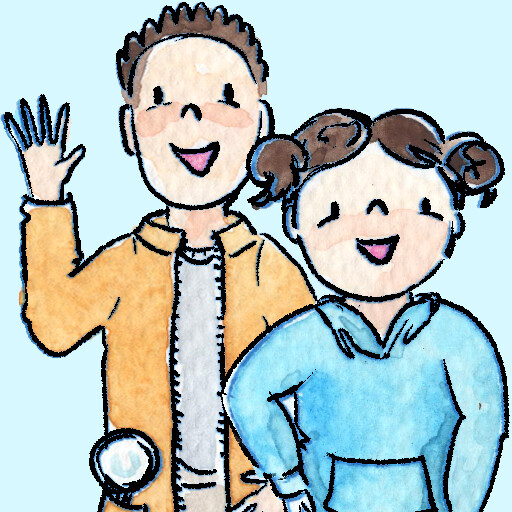 Guess what: Nicki and Ricky still wear Nikki and Raccy's favorite colors! 🙂